Peter Höfinger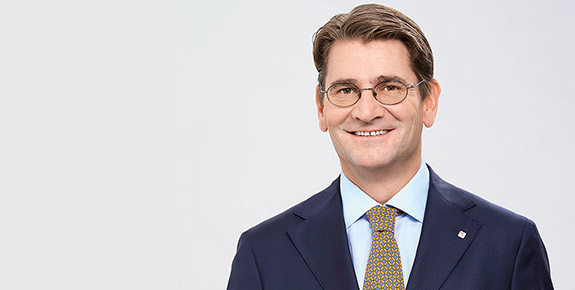 Peter Höfinger studied law at the University of Vienna and University of Louvain-la-Neuve (Belgium). Peter Höfinger has been a member of the VIG Holding Managing Board since 1 January 2009. Prior to that, he was a director of the Managing Board at Donau Versicherung, responsible for sales and marketing. He joined this company in 2003. Previously, he held positions as managing board chairman and managing board member outside the Group in Hungary, the Czech Republic and Poland.
Areas of responsibility: Corporate Business, Reinsurance
Country responsibilities: Albania, Bosnia-Herzegovina, Bulgaria, Kosovo, Croatia, Moldova, Montenegro, North Macedonia, Romania, Serbia
Peter Höfinger is also active in the Supervisory Boards of significant* Vienna Insurance Group companies: VIG Re (Czech Republic).
*All companies that contribute at least 2% of written premiums and at least 2% of profit before taxes are considered to be "significant".