Gerhard Lahner
COO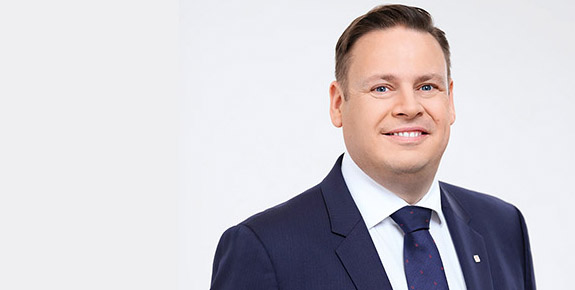 Gerhard Lahner studied business administration at the Vienna University of Economics and Business and has held a variety of positions for VIG Insurance Group since 2002. He was a member of the Managing Boards of Austrian insurance companies Donau Versicherung and Wiener Städtische and Czech companies Kooperativa and ČPP. Gerhard Lahner was also a substitute member of the VIG Holding Managing Board from 1 January 2019 to 31 December 2019.
Areas of responsibility: Asset Management (incl. Real Estate), Holding IT, Process- & Project Management, Treasury incl. Asset Liability Management, VIG Corporate IT
Country responsibilities: Georgia
Supervisory board positions or comparable positions in other Austrian and foreign companies outside the Group: Wien 3420 Aspern Development AG, Wiener Börse AG, Aktienforum
Gerhard Lahner is also active in the Supervisory Boards of significant* Vienna Insurance Group companies: Kooperativa (Czech Republic), ČPP (Czech Republic), VIG Re (Czech Republic).
*All companies that contribute at least 2% of written premiums and at least 2% of profit before taxes are considered to be "significant".