Hartwig Löger
Deputy General Manager, Deputy Chairman of the Managing Board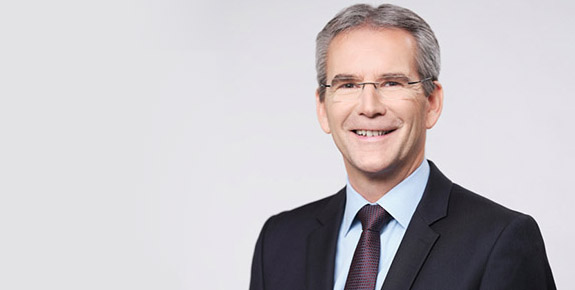 Hartwig Löger began his career in the insurance industry in the brokerage business in 1985. After completing his studies in insurance management at the Vienna University of Economics and Business, he joined Allianz as sales manager in Styria in 1989. From 1997 to 2002, he was head of sales at Donau Versicherung. This was followed by a number of senior management positions in the UNIQA Group, most recently as CEO of UNIQA Österreich AG until the end of November 2017. Hartwig Löger was the Minister of Finance for Austria from December 2017 to June 2019. He worked for VIG Insurance Group under an advisory agreement with Wiener Städtische Versicherungsverein, the principal shareholder of VIG Holding, from July 2019 to December 2020.
Areas of responsibility: Planning and Controlling, Strategy and Development
Country responsibilities: Austria, Slovakia, Czech Republic, Hungary
Hartwig Löger is also active in the Supervisory Boards of significant* VIG Group companies: Wiener Städtische (Austria), Donau Versicherung (Austria). Kooperativa (Czech Republic), ČPP (Czech Republic), Kooperativa (Slovakia)
*All companies that contribute at least 2% of written premiums and at least 2% of profit before taxes are considered to be "significant".