Diverse together
Dear Shareholders, Ladies and Gentlemen!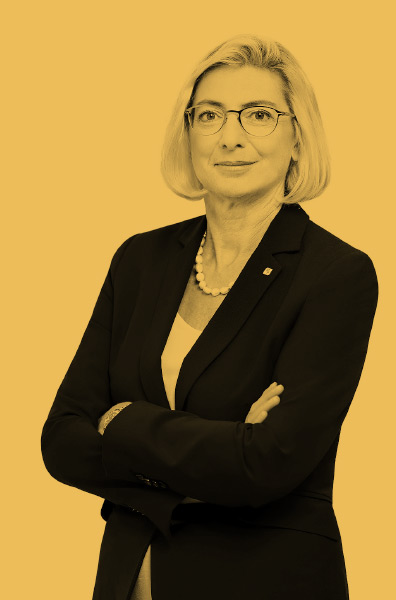 Visitors to our headquarters in the Ringturm building in Vienna encounter employees from 26 different nations. Our corporate culture and business strategy are shaped by this diversity of nations, languages and perspectives and our around 50 insurance companies. Diverse is therefore more than just the keyword on the cover page of this Group Annual Report. We see our lived diversity as an important competitive factor that pays off for us and our stakeholders.
The figures confirm this, as shown by the top results we achieved in the financial year 2019. We were able to substantially increase our result by 7.4% to EUR 521.6 million, thus generating more than half a billion in profit (before taxes). With a significant increase of 7.7% to EUR 10.4 billion, our premium volume exceeded the 10 billion threshold for the first time. The VIG companies remain very successful on their growth path, which was reflected in a highly satisfying stock price performance of VIG shares achieved in 2019. We also celebrated our 25th anniversary on the Vienna Stock Exchange in 2019. A dividend has been paid each year without interruption since 1994 – a total of around EUR 1.8 billion. For me, this is an important sign of reliability and stability, and we want to be seen as a reliable, stable partner.
In addition to our key figures, we are also focusing on keeping our business model fit for the future. Under our Agenda 2020, we are working steadily on the preconditions for our future success. The VIG insurance companies continue to develop their business models based on our values – diversity, customer proximity and responsibility – to create value for all stakeholder groups. We are taking advantage of the opportunities of digitalisation and offer insurance solutions for new risks and innovative services. Our insurance companies are also making an important contribution in this way to the economies of the countries in which we operate. This report includes descriptions of the many initiatives we are implementing under Agenda 2020.
The preparations for the next strategic programme for the period until 2025 are underway. So that, even in a world of continuous change, in which we also have to learn to deal with new challenges – such as the fight against the coronavirus pandemic – we can continue to fulfil our core promise as a reliable partner: protecting what matters.
Elisabeth Stadler
General Manager, CEO