Highlights VIG share
Still the best rating in the ATX index
Standard & Poor's again confirms the "comfortable capital buffer" of the VIG Insurance Group.
The international rating agency Standard & Poor's reconfirmed its A+ rating with a stable outlook for VIG Insurance Group in July 2019. According to the analysis, the "comfortable capital buffer" is at the AAA-level. As a result, VIG Insurance Group continues to enjoy the best rating of all companies in the ATX Index. The favourable rating is based, among other things, on the company's leading market position in Austria and the CEE region and its consistently positive operating performance. Standard & Poor's also stresses the value of the multi-brand strategy, diversity of distribution channels and broad diversification across countries and lines of business.
VIG shares record strong performance in 2019
With a 25.2% gain VIG shares leaves the Vienna ATX index far behind.
VIG shares closed the year 2019 at a price of EUR 25.40. This represents a year-on-year increase of 25.2%.The share reached its peak with a price of EUR 25.85 on 23 December. The increase of around one quarter versus the closing price in 2018 was similar to the gains recorded by the industry. The two insurance indices, MSCI Europe Insurance and STOXX® Europe 600 Insurance, recorded increases of 26.2% and 24.4%, respectively. The insurance industry therefore once again achieved a very good price performance in a generally positive stock market environment. VIG shares were one of the clear price winners (6th place out of 20) in the Austrian index ATX, which recorded a gain of 16.1%.
Committed to sustainability
VIG shares was once again included in the VÖNIX and FTSE4Good sustainability indices in 2019.
Since 2005, the sustainability index VÖNIX has identified those Austrian companies that are leaders in terms of their social and ecological performance. VIG shares was included in the index right from the start. VIG shares was also included in its international counterpart again in 2019, the FTSE4Good index. Both listings confirm the Group's sustainability strategy.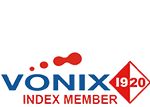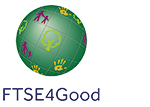 Key figures

Key Share information

2019

2018

2017

2016

| | |
| --- | --- |
| 1 | The value is calculated using shareholders' equity less non-controlling shares and revaluation reserve as well as hybrid bonds in the previous years. |
| 2 | Planned dividend |
| 3 | The calculation of this figure includes the proportional interest expenses for hybrid capital in previous years. The undiluted result per share equals the diluted result per share (in EUR). |

Market capitalisation

EUR millions

3,251.20

2,595.84

3,297.92

2,726.40

Average number of shares traded by day

Piece

~65,000

~86,000

~104,000

~161,000

Book value per share1

EUR

33.67

32.64

31.93

29.99

End-of-period price

EUR

25.400

20.280

25.765

21.300

High

EUR

25.850

28.740

26.520

24.790

Low

EUR

20.000

19.900

21.590

16.095

Share performance for the year (excluding dividends)

%

25.25

-21.29

20.96

-15.78

Dividend per share

EUR

1.152

1.00

0.90

0.80

Dividend yield

%

4.53

4.93

3.49

3.76

Earnings per share3

EUR

2.59

2.04

2.23

2.16

Price-earnings ratio as of 31 December

9.81

9.94

11.55

9.86