A partner for the future
Dear Shareholders, Ladies and Gentlemen!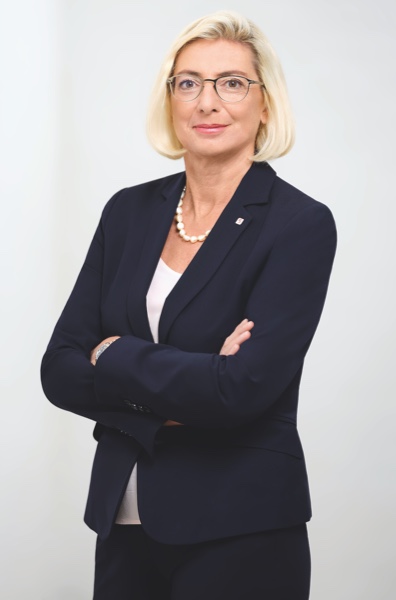 Vienna Insurance Group was one of the first Austrian companies to recognise the great opportunities offered by Central and Eastern Europe. The Group is the clear number 1 in the region today, with around 50 companies, 25 countries and over 25,000 employees. Its pioneering spirit – or, in other words, its ability to anticipate and prepare for the future – has therefore paid off.
We proved this once again in the financial year just ended. Both premiums and the result before taxes increased again, and the combined ratio was further improved. And we continued to grow in our CEE home market in 2018.
But our focus on Central and Eastern Europe is not the only thing that characterises us as an insurance group. We also think about the future and take advantage of the opportunities this offers. This ability is in great demand at the moment, as the rapid pace of technological and social change also provides insurance companies the opportunity to increasingly position themselves as service providers. In a few years, half of our potential customers will belong to generation Y. These young people have grown up with the Internet and they expect an insurance partner who fits into their flexible digital world.
"Young people in particular expect an insurance partner who fits into their digital world. We want to be that partner."
We at VIG want to be the partner for the next generations and are working intensely to achieve this goal. Our Group companies have the opportunity to independently develop digitalisation projects and make them a reality. Here are two examples: Our VIG Xelerate initiative allows Group companies to present their own digitalisation projects, and the best receive financial support from VIG Holding. In this way, we can provide direct, targeted support for activities aimed at the digital transformation. And under the leadership of Wiener Städtische, the first start-up in the Group, viesure, was founded in Austria at the beginning of 2019 with the aim of making interactions with insurance customers faster, easier and more transparent by making them purely digital.
People are particularly open to digital solutions in Central and Eastern Europe. In this respect, we couldn't wish for a better playing field for our future initiatives. Nevertheless, whether we are selling insurance via an app or a personal advisor, our promise for the future remains unchanged: to protect what matters.
Elisabeth Stadler
General Manager