Investor survey 2018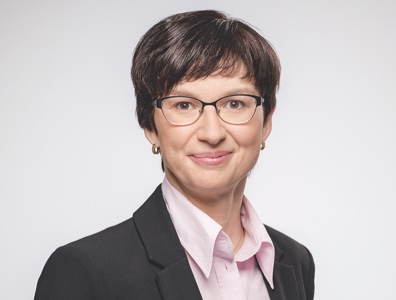 The newly formed Managing Board initiated an investor survey in the summer of 2018. Who participated?
16 institutional investors, together representing just under 20% of the free float, and seven analysts took part in the telephone interview. We made sure we received broad feedback from both overseas and Europe, and that analysts representing different recommendations for VIG shares, from "buy" and "neutral" to "sell", were included. Overall, it was a representative cross section.
What topic areas were addressed in the survey?
Among other things, the structured interview questionnaire addressed VIG's strategy and which aspects were seen as attractive or problematic. Agenda 2020, our cooperation with Erste Group and special financial topics, such as our targets for 2018–2020, capital position and dividend policy, were also separately discussed. There were also questions on VIG's management and governance system and a block of topics dealt specifically with investor communication.
What were the major findings and what conclusions were drawn from the answers?
Investors and analysts were positive about the main aspects of VIG's strategy. The greater growth potential of VIG's home market in Central and Eastern Europe as compared to Western Europe, the lower insurance density and generally favourable demographic and economic outlook for the CEE region were consistently seen as attractive. VIG's mergers of Group companies to simplify the structure of the Group, its focus on profitable growth and cost management and the extension of the strategic partnership with Erste Bank were also seen as positive.
The decentralised structure – particularly in distribution – of the Group in connection with our multi-brand strategy appeared very complex to many survey participants in comparison to our competitors. The discussion mainly concerned VIG's special management and control approach. The legal form of our principal shareholder, a mutual insurance company, is also a special factor that is not well understood by the capital market and its role, structure and corporate purpose have to be explained in more detail. Both, investors and analysts discuessed VIG's capital base, growth and shareholder return in relation to a competitive dividend yield. A desire for management visibility and continued active communication was clearly expressed and the Investor Relations Team will also focus more strongly on this in the future.